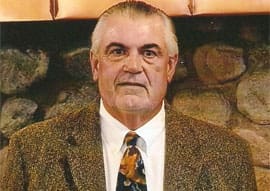 MAT LOGO COMPANY
PO BOX 150160
Cape Coral, FL 33915


Since 1996 we have been the Internet leader in the direct sale of logo floor mats. Our goal is always to make our site customer friendly and the process of buying logo floor mats simple and cost effective.To us, logo mats are a sales and marketing product. They are a cost-effective way to deliver a positive message or your logo to your valuable customers.
We represent all the top manufacturer's in the industry, but our preferred manufacturer is M+A Matting. M+A is the largest manufacturer of commercial rubber backed mats in the world. The average ship time for indoor nylon logo mats is 5 days, outdoor Waterhog logo is 5-7 days, and non-logo mats are 3 days. The bulk of M+A mats go to the commercial laundry industry to service the rental market. We are honored to be one of their largest direct sellers of logo mats.
We are strictly an Internet-based company and conduct business world-wide.
Thank you for visiting our site.
BEST REGARDS,
20% restocking charge plus freight charges for all non-logo products. Logo product is non-refundable.
Our manufacturer's warranty is simple:
All of our manufacturer's mats are unconditionally guaranteed against manufacturing defects for 2 years.
Logos pictured on this site are trademarks of the respective companies and do not represent an endorsement of Logo Floor Mats dot com. Floor Em' With Your Logo is a registered trademark of Mat Logo Company.
**THE UNDERSIGNED PURCHASER REPRESENTS TO MAT LOGO COMPANY, dba LOGO FLOOR MATS dot com, THAT IT IS DULY AUTHORIZED BY THE OWNER OR LICENSEE OF ALL ART WORK, TRADEMARKS, COPYRIGHTS OR OTHER DESIGNS TO USE AND REPRODUCE THE MATERIAL BEING SUBMITTED TO THE MAT LOGO COMPANY. PURCHASER REPRESENTS THAT, IF NECESSARY, IT HAS TAKEN APPROPRIATE MEASURES TO BE DULY AUTHORIZED AND LICENSED BY ANY OWNER OF ANY COPYRIGHTED OR TRADEMARKED MATERIALS. PURCHASER SHALL SAVE, DEFEND, AND HOLD HARMLESS MAT LOGO COMPANY FOR ANY VIOLATION OF THESE WARRANTIES OR REPRESENTATIONS AND VIOLATIONS OF ANY APPLICABLE TRADEMARKS OR COPYRIGHTS.